Residence Quai à la Houille l is located at the junction of two well-known disticts of Brussels : Sainte- Catherine and Dansaert .
Here you will enjoy a village atmosphere close to the Grand Place . On the site of a former Beguine , the ancient port of Brussels and Vismet ( fish market ) , the streets are sometimes called "quai " (dock).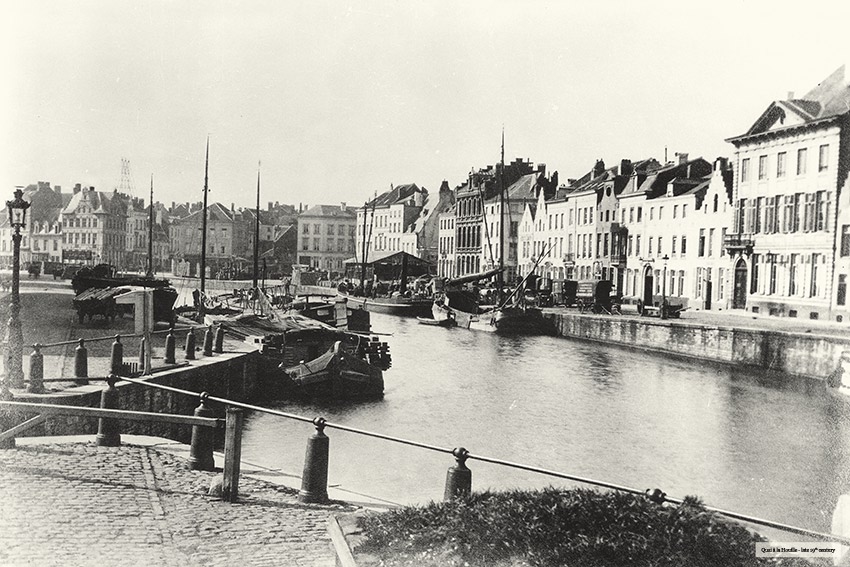 Quai à la Houille (late 19th century)
Catherine : its history, its restaurants.
The Saint Catherine , near the canal , is located in the heart of Brussels.
The Church of St. Catherine was built on the site of a former late nineteenth century filled harbour. The square was built without denying its past. Today, fish reigns supreme on the menus of many restaurants.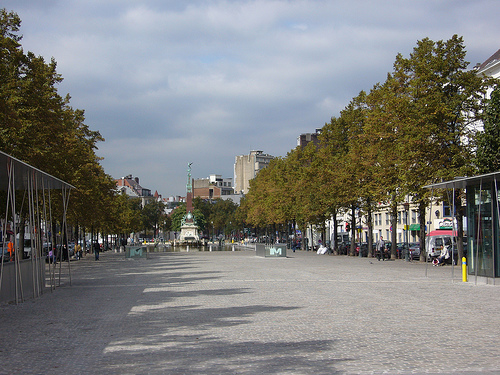 The neighborhood has a fascinating mix of new businesses , cafes, restaurants , art galleries and innovative socio- cultural organizations. It gives a very accurate picture of what the capital. It always shows a particular boosts Brussels where tourists and foreigners can meet. It is the place in good weather.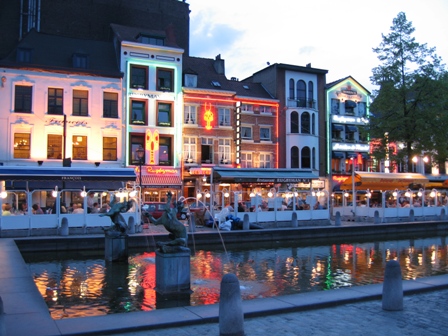 The neighborhood and surrounding streets ( Rue de Flandre , Rue du Marché aux Porcs, ... ) have become the place to be for lovers of seafood at any time, for a glass of white and oyster tasted on the terrace.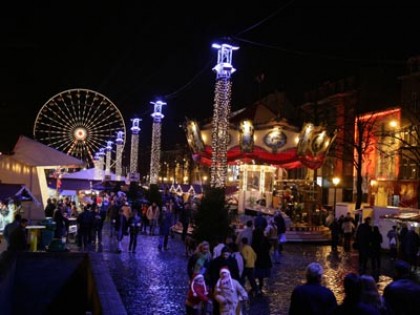 Annual Christmas Market of Brussels in Sainte-Catherine
Dansaert : the trendy
Ultra-cool , vibrant, buzzing and stylish: the Dansaert is a eyecatcher !
This area extends from "la Bourse" to "la porte de Flandres", on both sides of the street Dansaert. This popular and industrious portion of the city gradually conquered the last few decades by the fashion circles and trendy bars.
Rue Antoine Dansaert remains the ultimate big names with a scattering of small creative shops in the adjacent streets. The arty and essentially Flemish trend that bathes the whole neighborhood takes a cosmopolitan touch, from easy-going or very sharp.